Fair accounts make good friends !

If you have had to cancel your trip in 2020 or 2021 due to restrictions for Covid-19, you may have had to accept a Credit Voucher from us. Locking in your money for almost a year and a half is an effort of solidarity that has taken us through a difficult course. You have greatly contributed to the survival of our establishment!
Thank you very much for your patience ! ❤️🤗

Today, after a satisfactory summer, the situation is better. We are therefore gradually going to reimburse expired credits that fall unter this « Covid-19 » protocol. If you are concerned, you will receive an e-mail asking you to return following information to us :
Your first and last name
Your IBAN and SWIFT (bank account where you want to receive the refund)
Your customer reference or the credit  note number
➡ This information should be sent by e-mail to our usual contact address :  info[at]parcdesmaurettes.com

Note: If you have not received an e-mail yet, please do not send anything. We are at your disposal if you have any doubts.

---
A little gesture for saying thank you 🎁
We want to show our gratitude with a concrete gesture and it seemed wise to offer you the opportunity to (re) discover part of the Riviera's culinary heritage, in partnership with a merchant from Villeneuve Loubet, of course.
This gift is offered to all our cutomers who have received a Covid-19 Voucher, whether it was used during a stay this  year or whether we will reimburse it soon !
On the menu : 1 Assortment of Nice specialties, prepared with local products, enjoy it the day you return on the French Riviera. 🤤
Unless there is an imperative last minute change, you will enjoy delicious dishes, here are some details :
Mini Pan Bagnat
Pizza with local vegetables (eggplants, olives, tomatoes…)
A beer of the County of Nice (local organic brewery)
A traditional beggar ( dried fruit cookie)
Sweet chard pie (tourte de blettes)
Conditions : Valid for any stay in 2022 with a minimum length of 3 nights, reserved at least 7 days before arrival.
So don't wait for choosing your rental for 2022 !
We look forward to welcome you again!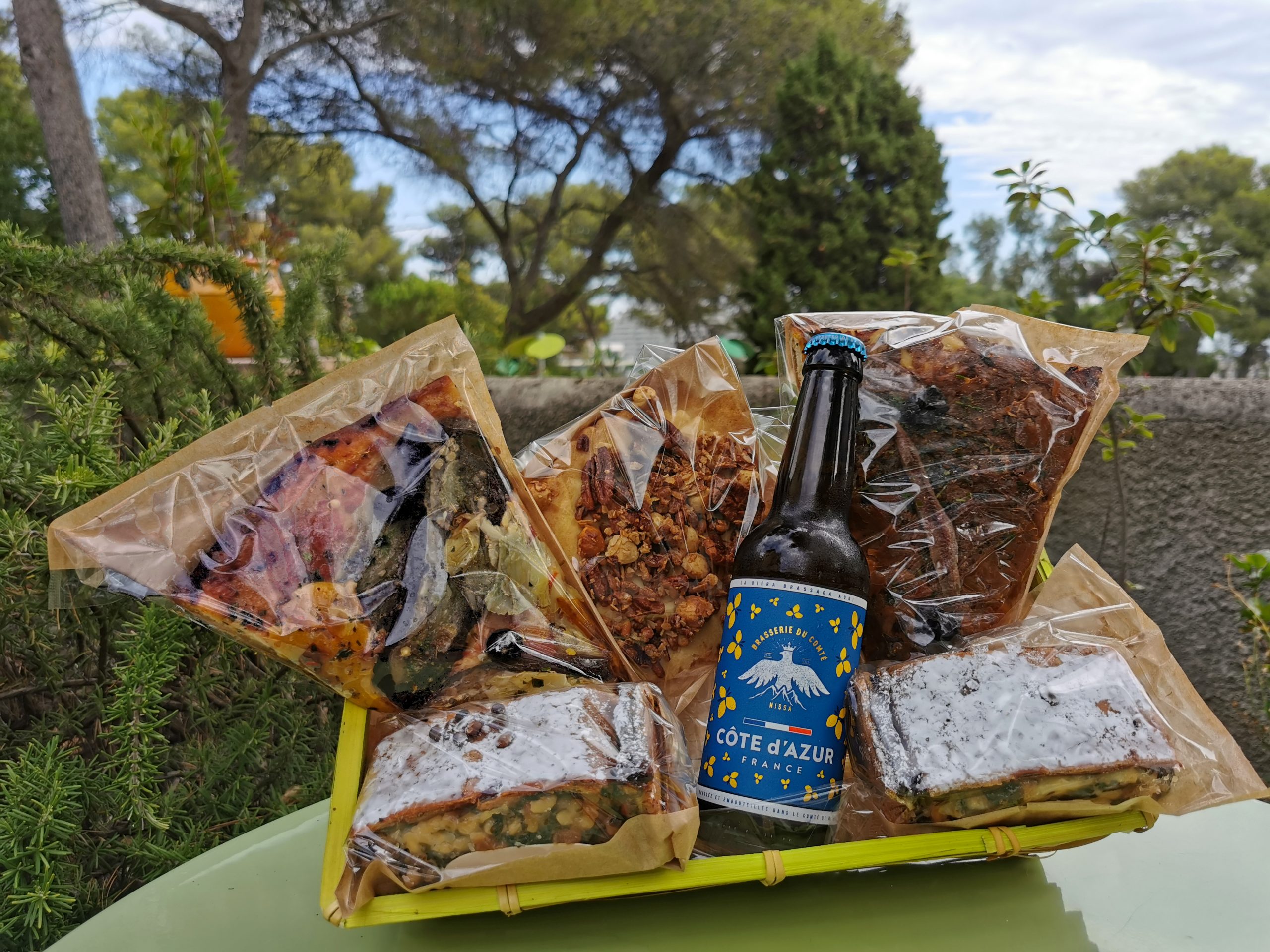 ---